Ready to manage stress in a healthy way? Stress is now becoming a part of our everyday lives. The pace of life is heightened, people seem to be edgier, and anxieties of all sorts are making their way to the front of the line. However, there are ways to manage stress in a healthy way that will make you happier and healthier than submitting to medication or drugs. Today I have four questions to help you manage stress in a healthy way.
"She'll be coming around the mountain when she comes."
While writing this post a lyric from the old childhood song, She'll Be Coming Around the Mountain got stuck in my head. She'll be driving six white horses when she comes 'whoa back'. Busyness can take many forms: a badge of accomplishment, a strained ball-n-chain, or simply a lifestyle without margin. When we get in the busy mode we have blinders in our peripheral vision, our backs are heavily weighed, and we kick ourselves to go faster. The term 'whoa back' isn't in our vocabulary, so slowing down would be a crime!
However, at some point, we will get bucked off and hit the ground, it's just a matter of how hard we hit. After we dust ourselves off we most likely will ask what the heck was that. Staying on the horse is about knowing when to say "not right now". It's about knowing where we need to slow down. And it's about knowing how to do it.
Do I have the right motive?
While reading through an email from Holley Gerth, her words struck a cord in me. She said, "Our God didn't design us for maximum productivity but for relational intimacy. We so easily forget this and think we're on this earth to do as much as we can as quickly as we can." Oh, how I have fallen for productivity! I love being productive and there is nothing wrong with it, but there is a fine line…motive. When the motive isn't aligned with God's will for you that day, stress comes to play.
4 tips on how to manage stress in a healthy way
Question 1. What is causing me to stress out and fall off my horse?
I recently got bucked off of not knowing what caused my unstoppable momentum. My schedule had no margin. If I wasn't working on my blog, I was working on my side gig, and if I wasn't doing that, I was busy with some other project, and then finally…I would fill in the cracks with my family. My priorities were out-of-whack, seriously backward! The harmony of the many roles I played each day was out of tune. And the problem was an overloaded schedule. I knew it but ignored it.
Was I addicted to being busy? Running from something? Trying to impress someone? I'm not 100% sure, but I know when I fall prey to comparison, my schedule builds. If she can do it, I can do it. The word "no" doesn't exist. The word "stop" is blasphemy.
How comparison happens
During these comparison seasons chatting with colleagues and hearing stories of massively insane schedules makes me wonder how they get it all done. Am I doing something wrong? Am I not doing enough? Are they getting it done? This thinking catalyzes my expectations of myself, which can be good and bad, but differentiating between the two is a challenge.
Why am I so tired?
This superficial race is mentality exhausting and frankly, it's stupid thinking. No one is perfect. Who has it all figured out? No one is ever skipping down the Yellow Brick Road with all her ducks in a row. Everyone has different strengths. Yet, the problem with comparisons, whether it be on social media or in grocery store conversations, is that we don't know the whole story. We don't always see the condition of others' hearts and how it weighs on their wellness. We just see the 'yes man' and subconsciously start to compete.
The 'yes man' is a vicious cycle and a damaging one. We agree to things we don't want to do, we fill our schedules to please others, and we constantly aim for perfection. But what happens to us in the process? What happens to OUR well-being? What happens when we're running here and there and everywhere with no time to spare? Mistakes. Mistakes happen.
2. When do I know when something has to change?
My red flags come from a variety of sources. One source is my family when they voice their opinion. Another source of red flags is when I don't have time to get outside to garden or walk. The biggest warning that something has to change is from my body, the one vessel that makes it all happen. If there is one thing that will slow us down, it's our bodies. My mistake is not listening to these messages. Before you know it your body will tell you when to change things. Unfortunately, in 2019 I ended up with horrible piriformis syndrome which forced me to slow down, way down. Injuries aren't the only signal from our bodies, being overweight, being chronically sick, and developing a disease can tell you too.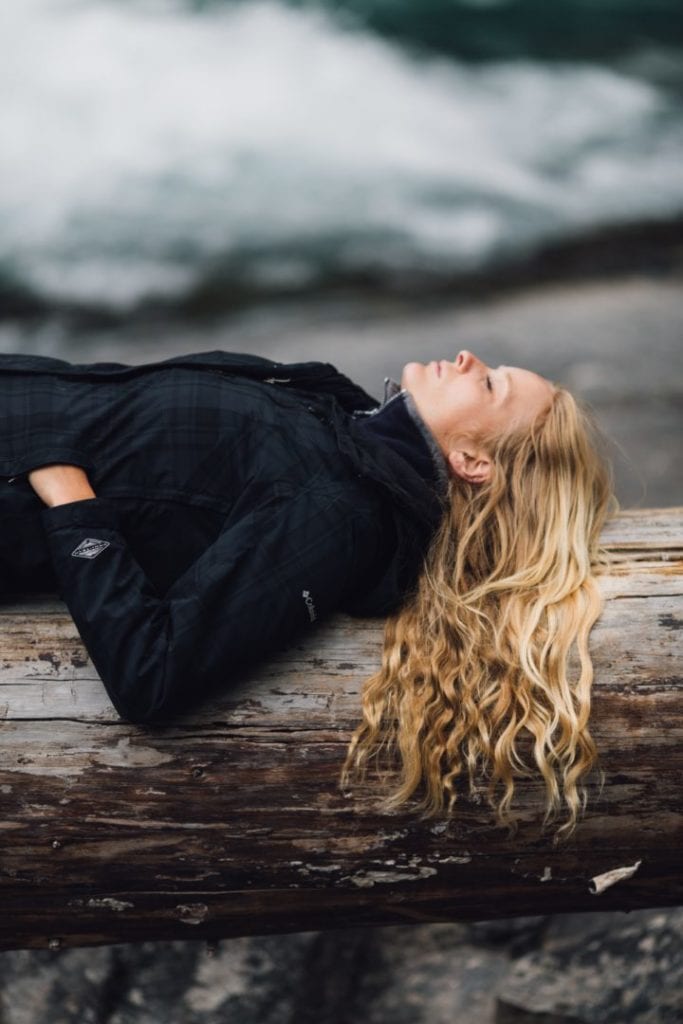 The Bible talks a lot about slowing down, taking a Sabbath (Exodus 20:9-10), just be (Psalm 46:10), and coming to Him who are weary and need rest (Matthew 11:28). These are just a few references in the Bible. But the Lord has a reason for teaching us how to slow down. I believe one of those reasons is to give our bodies and minds rest so we don't make big mistakes.
3. Where do we need to slow down?
This question is simply answered by paying attention. Where are you most stressed? What is occupying the majority of your time? How is your schedule affecting others? Are the people around you agitated? Needy? Lonely?
Perfecting balance in every area of your life is not a destination. It's a moment. We can't be everywhere at once. There will be days when the schedule weighs heavier in one area than another, but the key is to recognize it. Quieting the mind and sitting in silence helps see where there is congestion. Slowing down a racehorse isn't easy, so start by giving yourself five minutes of silence. This awareness helps you try harder the next day to find that harmony. Consciously be aware of how you're using your time, you'll see where it needs to slow down.
4. How do we slow down before it's forced upon us?
This is a great question. I'm still figuring it out. One thing is for sure, we need to set boundaries. Setting boundaries gives us permission to say "Not right now" or "No, but thank you for thinking of me". Boundaries give us our space to recuperate so when we do say 'yes' we can be our best. You can say 'no' to others, but it's imperative to also say 'no' to yourself and the expectations you've created. Learn how to relax.
Wrapping it up
How to manage stress in a healthy way starts with being aware of what you're reacting to. Asking yourself key questions will help you understand why your body and mind are working on overdrive. What is causing this stress? Knowing when to change something. Where you need to make that change. And how to slow down. Please note that racing with other horses is a game, not a lifestyle. Set your boundaries and take the time to love yourself.
Before you go, check out these other great posts:
By CT Copyright © 2023 Simplify Firefly, All Rights Reserved.