No one wants to live a life with regrets or unfulfilled dreams. We all want to experience meaning in life, right? Do More Than Exist is a family own business that ventures into personal development in a variety of areas: courage, confidence, spiritual growth, generosity, lifestyle, lighter living, family, mental wellness, and weight management. From printables, to free resources, blog posts, videos, 1:1 coaching, and more; we make it easy for you to get to "I did it" in any form you choose. Most of all, we want you to experience joy in the journey. Our mission is to help people find value, and for them to live a life that brings value to others. There is no sweeter feeling than "I did it!"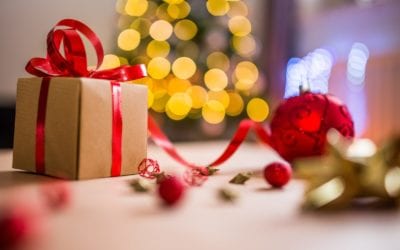 This post may contain affiliate links. Please read my disclosure from more information. Making Christmas special is what most parents aim for with their kids. What I'm about to share is something I wished I had learned years ago with my son. It's the proven, no-fail...
read more
What does Do More Than Exist mean? We get this question a lot. And frankly, it means exactly what it says. God didn't create us to be on this planet to merely exist. He made us so we could find joy in the journey: to go on an adventure, build our character, strengthen relationships, make a difference with our gifts and talents, leave a legacy, tackle our bucket list, and to simply love others.
With that said, deep down we all have our own DMTE meaning…it's that 'thing' we've always wanted to do but haven't moved forward on it. Identifying the obstacles and putting an "I did it" plan together will give you the freedom to live a do-more-than-exist kind of life. This in return leaves a positive impression for those in your social circles, which naturally encourages them to do the same. To learn more about us, here.
You'll find encouragement, hope, tips, and more. I focus on discovering and rediscovering things about ourselves, how to recharge our systems, and how to live a life of value.
Free resources to help enjoy life and find clarity. Be sure to check them out, I'm always adding new things.
You'll find tangible goods to spread the Do More Than Exist vibe. It's crazy how powerful these products can impact people.
"Christy was a great coach.  She helped to pull out of me the true issues I was struggling with.  After identifying the issues she guided me through a process to come up with solutions to overcome these issues.  In just a month I was back on track with a clear path to follow.  It was relatively inexpensive for all the benefits I received.  I would recommend Christy as a coach to anyone."
Marc
"Christy's blog posts are loaded with valuable information about how to navigate life.
Big issues, big options for taking on the issues, very full of good reading and good actions if you heed the wisdoms and suggestions and do what moves you. Thank you Christy for bringing yourself and real life experiences into all this. I have been truly moved and inspired by what she's done.
"
Joan
"I am SO incredibly thankful for Christy and her beautiful heart and insightful spirit. I was referred to Christy and found her immediately to be uplifting. She has a passion for helping others and I have been blessed to be able to call her on a regular occasion. Not only does Christy inspire greatness to those around her, she is an amazing example of what it looks like to not be afraid to follow her heart and dreams and purpose for her own life as well. She is an amazing woman of faith who reinforces courage to stand up and fight for the best.
"
Sarah
"This was my first experience with a life coach and it was great! Christy asked thought provoking questions to make you think harder about specific aspects of your life. She was very attentive, and had useful information to make this process a success."
SH