Welcome to Do More Than Exist. There is no sweeter feeling than "I did it!" And that's what we do for you here at DMTE. We get you to "I did it", and then again and again. No one wants to live a life with regrets or unfulfilled dreams. We provide various ways in helping you do more than exist in wellness, life goals, and finding financial harmony.  Our mission is to help people find value in their lives, and for them to live a life that brings value to others.
Launched in 2008, Do More Than Exist has been seen across the United States in various forms to motivate people to move…to do more than only exist. 
To get the most out of this website and our services, you're going to want to subscribe to the monthly newsletter. It's totally free. We don't bug you. You get a direct link to the latest blog post, news, coupon codes, new freebie alerts, and more.
You'll find encouragement, hope, tips, and possible opportunities. I focus on discovering and rediscovering things about ourselves, how to recharge our systems, and how to live a life of value.
You'll be given exercises to help you with your identity, life enjoyment, and clarity. Be sure to check them out, I'm always adding new things.
You'll find tangible goods and services to help you achieve your goals, and to spread the Do More Than Exist vibe. It's crazy how simple yet powerful these products can be.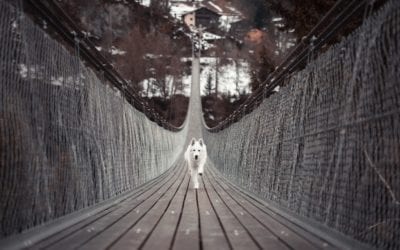 In 2007 my courage collapsed and my heart panted for fullness. My independence, which I held on to so tightly, attached to others. The attitude of do more than exist went to merely existing. But most of all my confidence and courage seeped further away from my core....
read more
"Christy was a great coach.  She helped to pull out of me the true issues I was struggling with.  After identifying the issues she guided me through a process to come up with solutions to overcome these issues.  In just a month I was back on track with a clear path to follow.  It was relatively inexpensive for all the benefits I received.  I would recommend Christy as a coach to anyone."
Mark
"Christy's blog posts are loaded with valuable information about how to navigate life.
Big issues, big options for taking on the issues, very full of good reading and good actions if you heed the wisdoms and suggestions and do what moves you. Thank you Christy for bringing yourself and real life experiences into all this. I have been truly moved and inspired by what she's done.
"
Joan
"I am SO incredibly thankful for Christy and her beautiful heart and insightful spirit. I was referred to Christy and found her immediately to be uplifting. She has a passion for helping others and I have been blessed to be able to call her on a regular occasion. Not only does Christy inspire greatness to those around her, she is an amazing example of what it looks like to not be afraid to follow her heart and dreams and purpose for her own life as well. She is an amazing woman of faith who reinforces courage to stand up and fight for the best.
"
Sarah
"This was my first experience with a life coach and it was great! Christy asked thought provoking questions to make you think harder about specific aspects of your life. She was very attentive, and had useful information to make this process a success."
SH