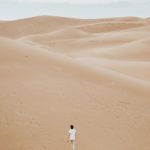 To be successful with weight loss and the management thereafter, it's going to take time. But listen up. It's totally worth it; there's more to weight loss than weight. In 1992 I was 20 pounds overweight. I wanted to lose the weight, but all the things I was trying...
read more
My Wellness Way Course
 Reach your 'Happy Size' and stay there. My Wellness Way is a perfect companion to any weight loss program; tips, techniques, tools, and what thoughts have to do with it. 
This could be what you're missing!